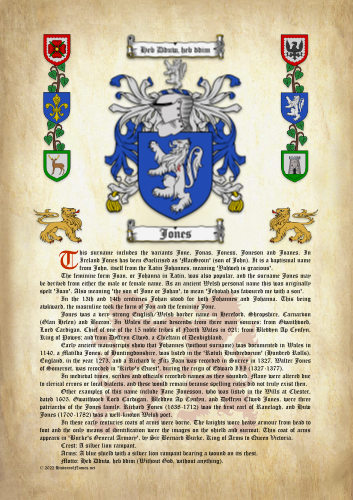 Jones Surname History (Origin & Meaning) with Coat of Arms (Family Crest) Instant Download
Origin & Meaning: A baptismal name from John, from the Latin Johannes, meaning 'Yahweh is gracious'. Jones may be derived from either the male John or female name Joan (or Johanna in Latin).
Arms (shown here): A blue shield with a silver lion rampant bearing a wound on its chest.
… See more