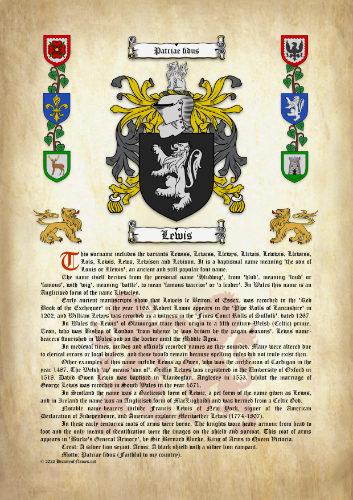 Lewis Surname History (Origin & Meaning) with Coat of Arms (Family Crest) Instant Download
Origin & Meaning: A baptismal name meaning 'the son of Louis or Llewis'. From the personal name 'Hludwig', from 'hlud', meaning 'loud' or 'famous', with 'wig', meaning 'battle', to mean 'famous warrior' or 'a leader'.
Arms (shown here): A black shield with a silver lion rampant.
… See more