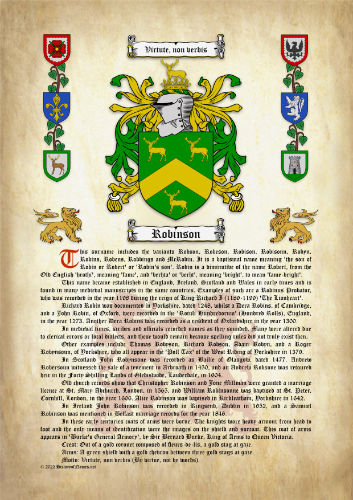 Robinson Surname History (Origin & Meaning) with Coat of Arms (Family Crest) Instant Download
Origin & Meaning: A baptismal name meaning 'Robin's son'. Robin is a diminutive of the name Robert, from the Old English 'hrothi', meaning 'fame', and 'berhta' or 'berht', meaning 'bright', to mean 'fame-bright'.
Arms (shown here): A green shield with a gold chevron between three gold stags at gaze.
… See more