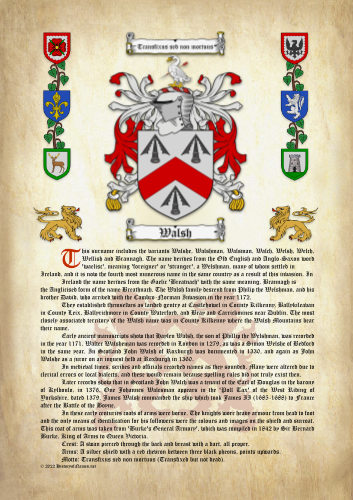 Walsh Surname History (Origin & Meaning) with Coat of Arms (Family Crest) Instant Download
Origin & Meaning: From the Old English and Anglo-Saxon word 'waelisc', meaning 'foreigner' or 'stranger', a Welshman, many of whom settled in Ireland. Also from the Irish Gaelic 'Breatnach' with the same meaning.
Arms (shown here): A silver shield with a red chevron between three black pheons, points upwards.
… See more