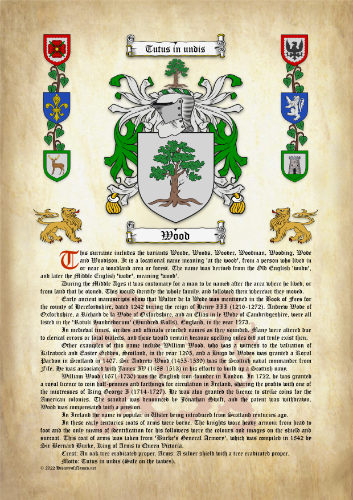 Wood Surname History (Origin & Meaning) with Coat of Arms (Family Crest) Instant Download
Origin & Meaning: A locational name meaning 'at the wood', from residence in or near a woodland area or forest. From the Old English 'wudu', and later the Middle English 'wode', meaning 'wood'.
Arms (shown here): A silver shield with a tree eradicated proper.
… See more